Community Space at Newtown
Upstairs at Lentil Newtown is Open Space. A safe and supportive community space for participation, where people learn from each other, share, try new things, and connect with community.
The Open Space is a non-profit space. All events and workshops are hosted on a voluntary basis in order to raise contributions for Lentil as Anything and to enrich the community.
We promote a diverse cultural program and a volunteer/donation driven model in which all are encouraged to participate.
The Lentils Community Space offers community-focused, publicly-accessible, volunteer-donation-based classes, workshops, and events.
The space is also available for private hire, dining bookings and functions involving food.
Dining
You can book Open Space for birthdays, events and private dining functions of ten or more people. For less than 30 we offer the menu of the day and for 30 people or more we create your very own buffet. There is a minimum contribution of $15 per person.
Workshop
Our free-flowing space is perfect for holding classes, workshops and group activities of all shapes and sizes, sometimes simultaneously! The large open room holds up to 50 people and can be partitioned off by the use of beautiful wooden hanging doors. Find an audience at Open Space.
Event / Performance
Open Space is known for it's musical events and art shows. The walls can hang art work and amps, microphones and decorations are available. Spoken word, open mic night and local gigs are welcome to perform in the space.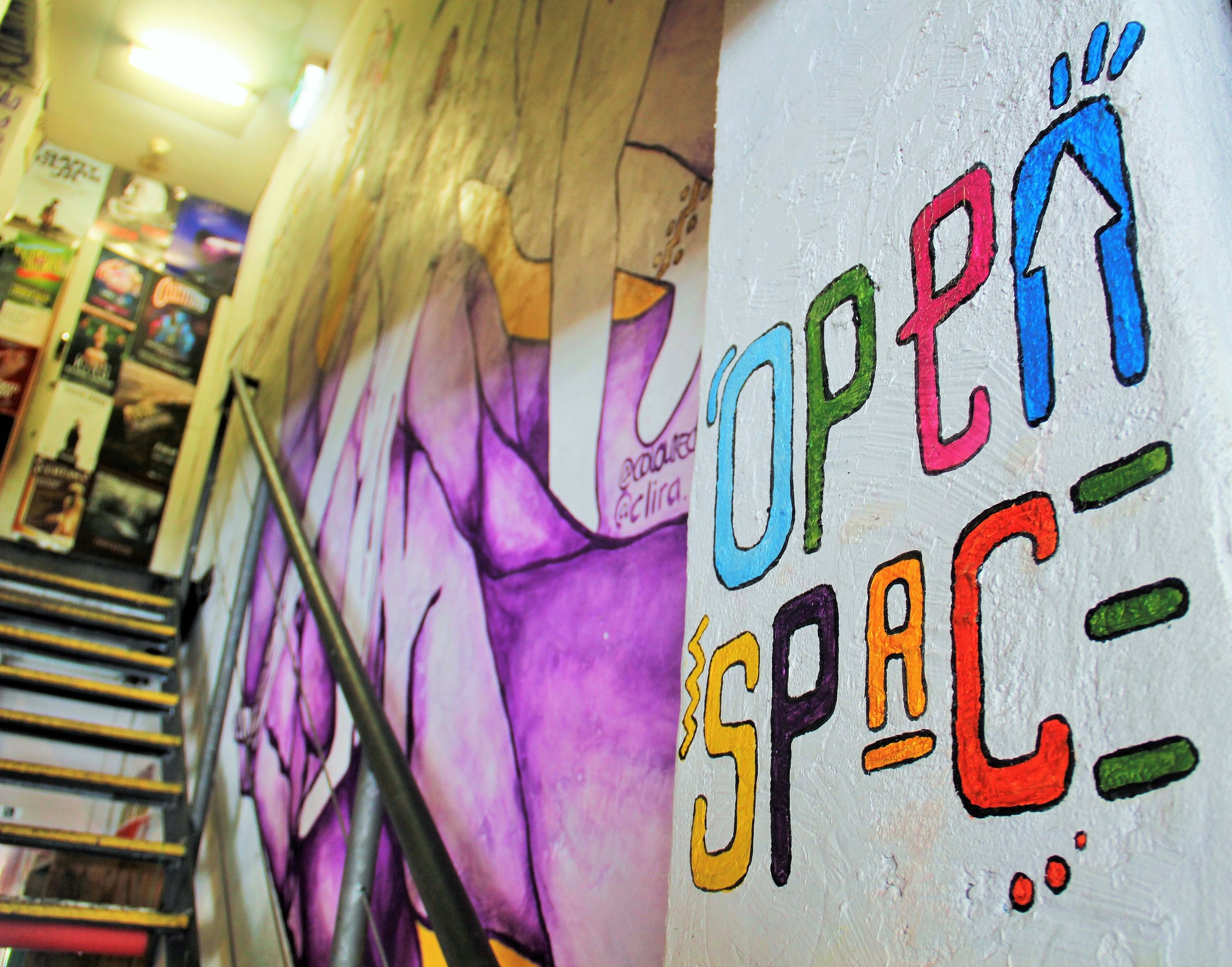 To Submit an Event for Consideration:
Remember that all events in the Open Space are non-profit!
Open space
391 King St, Newtown
Sydney, NSW, 2042